ISUZU SERVICE SPECIALTIES
Help Reduce Operating Costs, Improve Performance, Manage Risk and Protect Your Truck Investment.
Isuzu diesel trucks incorporate a powerful vehicle management tool as a standard feature. It's a Data Recording Module (DRM) that monitors your truck's performance in several vital areas. All State Trucks can provide a computerized health report of your truck's condition, usage, and driving patterns.
Learn how your truck is driven.
Vehicle Health Reports provide clear indications of potential problems and list important details of major component's current operating status.
Vehicle Health Reports show the current status of:
Emissions system condition
Fuel economy with history
The reports indicate possible areas of concern that may require attention to maximize your uptime.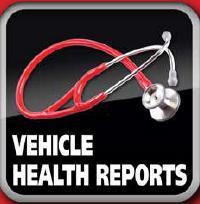 Hours
Monday - Friday: 7:00am - 7:00pm
Saturday: 8:00am - 2:00pm
Sunday: CLOSED
Contact
502-459-0550